Properties / Case Studies
Please find general information about our listings below. For specific pricing or terms it is always best to call us at 508-254-7676.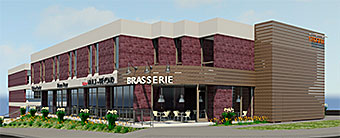 Framingham, MA
One Framingham Centre
One Edgell Road
New owners, New England Real Estate Investment Partners purchased One Framingham Centre, a mixed use project in 2013 for $3.4 million.
They hired Ria McNamara to lease the property. Through her work and collaboration with the owners and her expert vendors, the property was transformed to attract higher quality tenants with long term leases. The property sold for $7.9 million in 2018 with an estimated $2 million investment.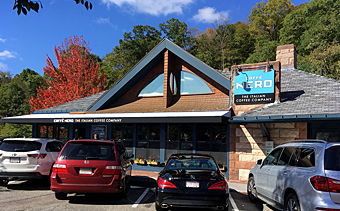 Wellesley, MA
Café Nero
339 Washington Street
This well located property on Route 135 in Wellesley has been held in the family for a long time. The building was tired and had been sub-divided to two retailers who were about to retire.
Ria checked with her network of contacts and determined that Café Nero needed a site in this market. They provided ownership with a top rent and then proceeded to fully build out their space with a ten year lease. The lease strengthened the value of the property and the business attracts many customers, establishing a favorite gathering spot for the neighborhood.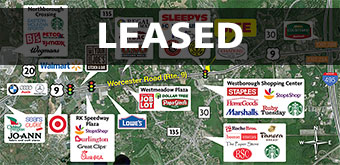 Westborough, MA
139 Turnpike Road
Formerly a freestanding Burger King built in the 1970's, Ria was hired to help re-develop the site and increase the income here.
Through her network, she learned that Starbucks needed a drive thru site and Convenient MD needs a state of the art urgent care location. With the help of LR Designs, a preferred architectural firm, Ria directed the design and contracts for this special double drive -thru development. Opening in 2021, the property sold for $8 million.
PLEASE NOTE:  The information regarding the EXCLUSIVE PROPERTIES contained herein is believed to be reliable. While we do not doubt its accuracy, we have not verified it, and make no guarantee, warranty or representation about it. It is your responsibility to independently confirm its accuracy and completeness. Any projections, opinions, assumptions or estimates used regarding the EXCLUSIVE PROPERTIES are for example only and do not represent the current or future performance of the property. The value of any transaction depends on tax and other factors, which should be evaluated by your tax and financial advisors. You and your advisors should conduct a careful, independent investigation of the property to determine, to your satisfaction, the suitability of the property for your needs.