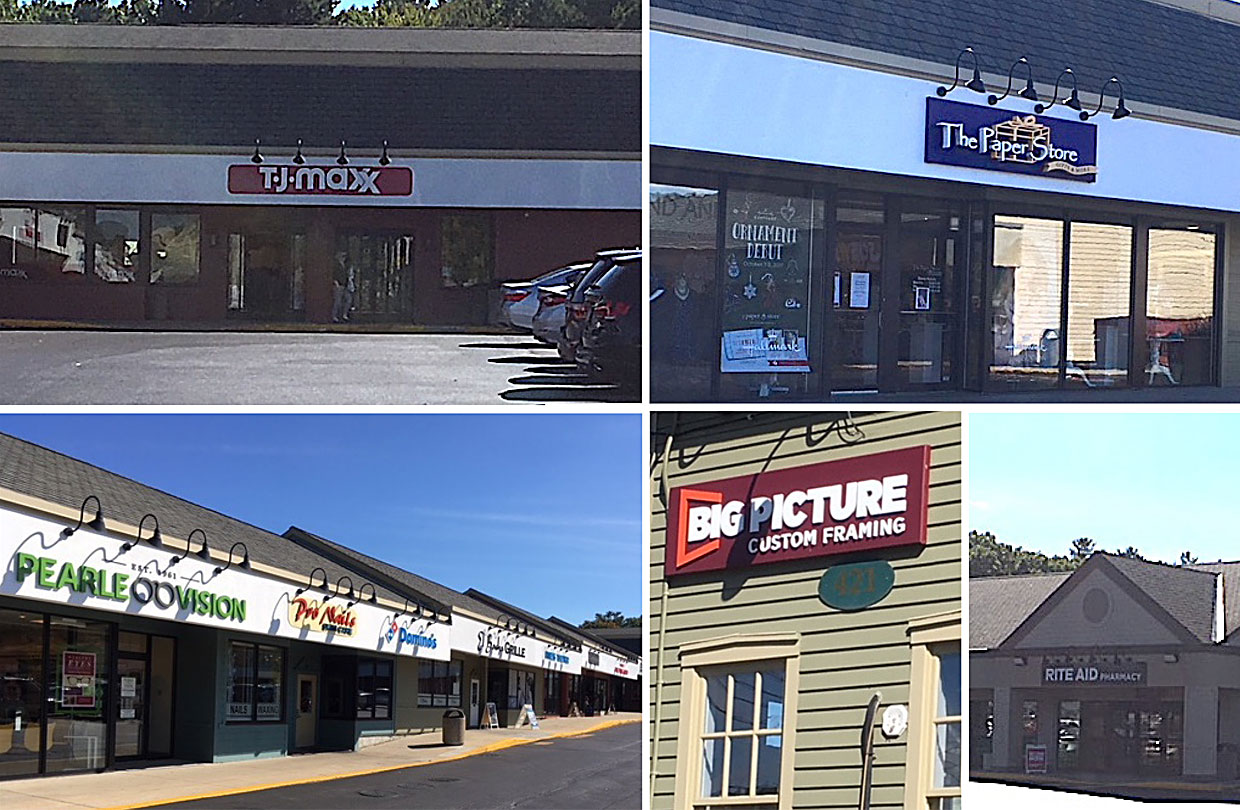 421-437 Boston Post Road (Sudbury Crossing), Sudbury, MA
Available for lease, 3,400 SF of retail space. Rent is negotiable.
Come join the retailers at Sudbury Crossing! Anchored by a high performing TJ Maxx and The Paper Store, this plaza offers destination apparel shopping and daily needs retail. With over 31,000 cars a day passing this fully signalized intersection, your brand will have the greatest visibility in this high barrier to entry trade area. Sudbury Crossing is the dominant retail center which is shadow anchored by Sudbury Farms and sits in the heart of this super high income market. Rent is negotiable.
421-437 Boston Post Road, Sudbury, MA
Pearle Vision, Pro Nails, Domino's, El Basha, Sperry Fine Wine & Brew, Selections, TJ Maxx, Sleepy's, Fitness Together, Pure Barre, Olympia Sports, The Paper Store, Subway, Rite Aid Pharmacy, Debbie's Drive Thru, Big Picture Framing.
Radius
Population
2017 Estimated HH Income
2017 (Est.)
2022 (Proj.)
Average
Median
3 Mile
29,701
30,812
$148,320
$118,772
5 Mile
96,693
101,023
$139,197
$112,429
10 Mile
420,700
438,152
$135,968
$107,562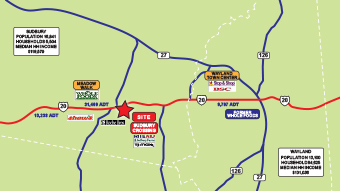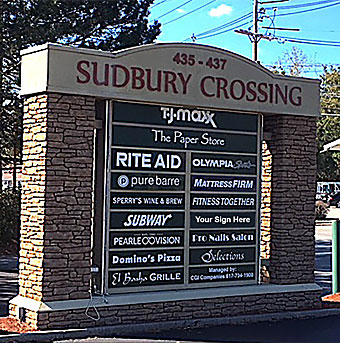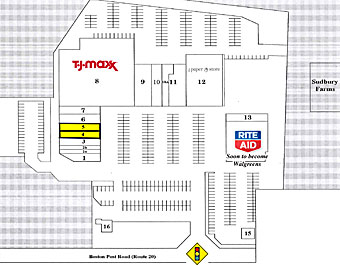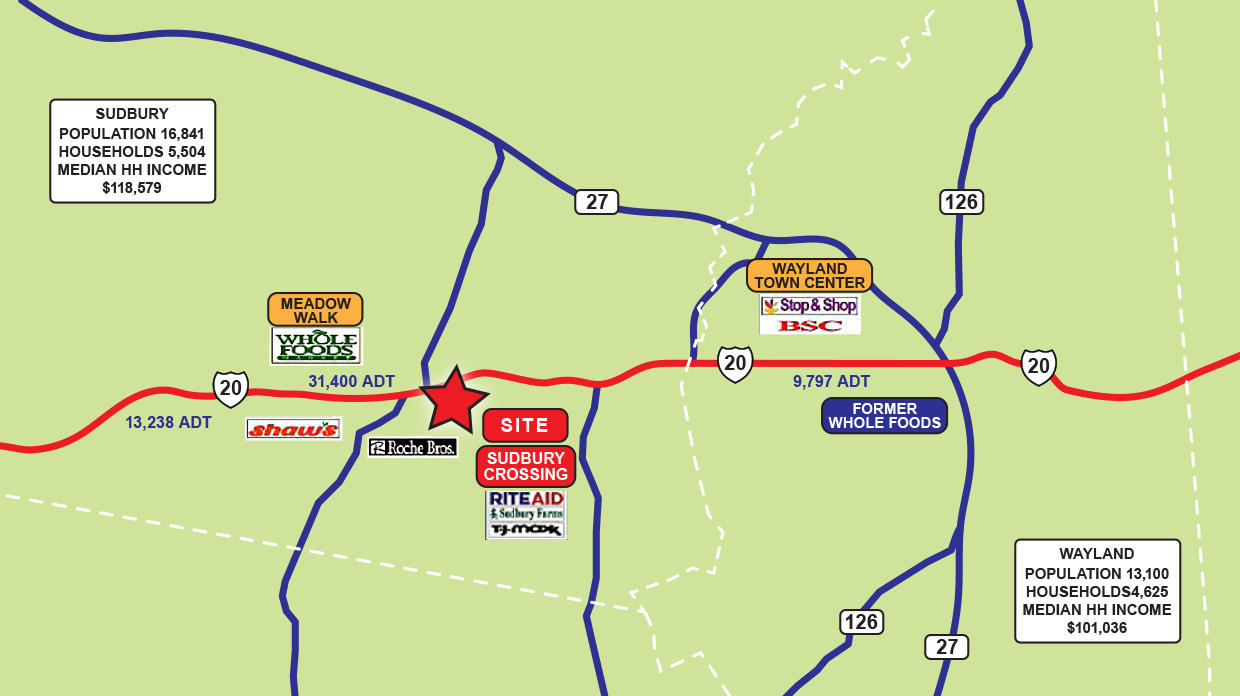 Retail Real Estate Advisors – Ria McNamara – Text or Call:  508 254 7676